With a concept as abstract as time, there's very little that can do justice in portraying it. Reminiscence is an art, and there's no better way to reminisce time than through the art of music.
Here are five albums that effectively mirror each of the last five American decades:
1960s
The Times They Are A-Changin' (Bob Dylan)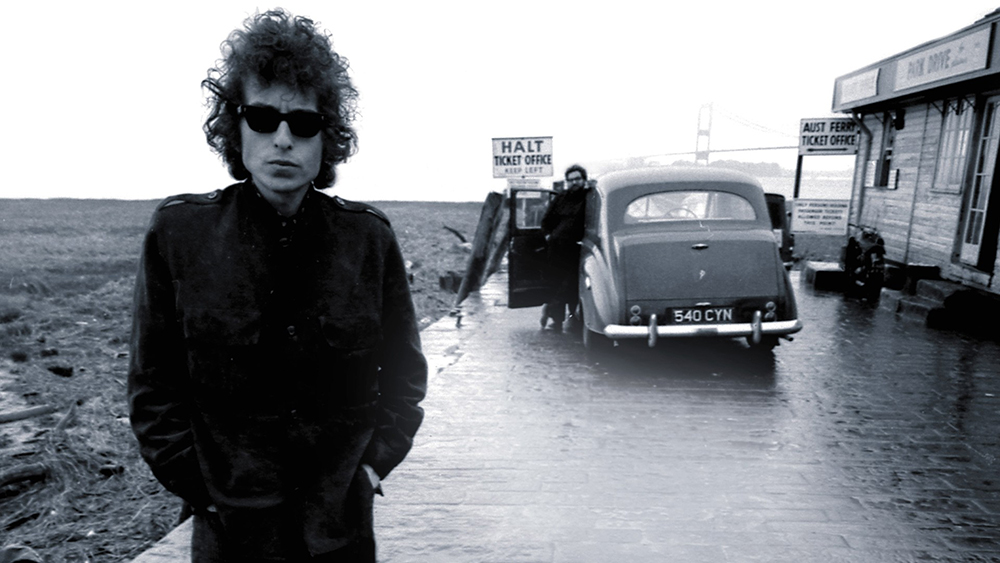 Then you better start swimmin'
Or you'll sink like a stone
For the times are a-changin'.
Times were indeed 'a changin'', what with 'rock and roll' from the 50s morphing into pop rock, blues rock, folk rock, and most significantly, psychedelic rock. Thanks to the far-flung recreational and spiritual use of drugs through the 60s, the music scene acquired a fresh new aura. Who emerged as an iconic figure in this Vietnam war era of 'Make Love Not War', was Bob Dylan.
'The Times They Are A-Changin' is the face of the decade, with songs like 'Only a pawn in their game', 'The Lonesome Death of Hattie Carroll', and the title track itself embodying the social and political outcry that characterized the 60s. 'With God on Our Side' questions the Vietnamese war, and was among the songs that marked the birth of protest music. Releasing the title track soon after the Kennedy assassination, Dylan said he saw a little of himself and everyone in the assassin ﹘  emerging as the voice of the people.
1970s
What's going on (Marvin Gaye)
 Picket lines and picket signs
Don't punish me with brutality
Talk to me, so you can see
Oh, what's going on.
 In an era that saw the birth of hip hop, punk rock, and salsa, Marvin Gaye stayed effortlessly relevant by sticking to soul, funk, blues, and pop ﹘ without hampering his commercial and critical success.
Deeply affected by the Vietnamese war of the previous decade, Gaye released 'What's going on' in the 70s. Through songs like 'What's Happening Brother', 'Mercy Mercy Me', and 'Inner City Blues', he highlights  how a veteran, on his return to the country he was fighting for, sees only suffering, injustice, and hatred. While he expresses dismay over the government and other unjust happenings, he was definitely no activist ﹘ just a marijuana-influenced musical genius who wanted to impact minds, which he did.
1980s
Thriller (Michael Jackson)
No one wants to be defeated
Showin' how funky and strong is your fight
It doesn't matter who's wrong or right
Just beat it (beat it).
There's no two ways about it ﹘ think 80s, think Jackson. Never was there a more iconic personality than the 'King of Pop', fleshing out masterpiece upon masterpiece like there'd be no tomorrow. From disco to pop-rock and funk to contemporary R&B, 'Thriller' single-handedly represented the 80s in its musical entirety. As disco suffered a backlash in the late 70s, the album popularized 'post disco', making sure the genre didn't die at the turn of the decade.
The credit for present-day music video boom too goes to the raging success and revolutionary imagery of 'Thriller' – way ahead of its time. It was, in fact, among the first albums to use its video as a USP. Channels like MTV were eventually inclined to sit up and take notice of a black artist, and incorporate him into their playlists. This marked a 'black' upheaval of sorts, apart from typifying the racial unrest of the decade.
90s 
Illmatic (Nas)
 I'm saying regardless how it go down we gon keep it real
We trying to see many mansions and…and Coupes kid!
Fairly desolate since its inception in the 70s, rap's (and hip-hop's) popularity peaked in the 90s with the arrival of artists like Nas, 2pac, Jay-Z, Scarface, and Eminem. Nas' Illmatic, however, set standards for the genre in terms of content, lyrical technique, and overall delivery. In fact, Jay-Z is said to have modified his style in accordance to Nas.
The album revolves around Nas' experiences in New York, featuring inner-city narratives on real people and their lifestyles. He dared to incorporate actual street legends and real-world criminals in his narratives, bringing realism into an industry mainly steered by glamour and visual appeal.
2000-2010
American Idiot (Green Day)
Don't wanna be an American idiot
Don't want a nation under the new media
And can you hear the sound of hysteria?
The subliminal mind-fuck America.
 With censorship being a laughable matter and opinions being better received, came the decade of outspoken music. The controversies and disquiet surrounding the Iraq War, Bush presidency, alleged media 'brainwash' and what not inspired Greenday to release 'American Idiot' – an album that was widely considered anarchist.
The tone, lyrics, and style are an archetype of the general attitude and opinions of the decade; a fed-up, opinionated, and tech-savvy generation that learnt to speak its mind. 'Jesus of Suburbia' draws a deep illustration of existence, life, and the then state of the world ﹘ "And there's nothing wrong with me; This is how I'm supposed to be; In a land of make believe; That don't believe in me". Green Day's hit single 'When September Ends', apart from referring to the Billy Joe Armstrong's (vocals) father's death, was also a homage to the horrific happenings of 9/11.
It's intriguing, how music has the capacity to encapsulate years that are long gone, and make the essence and memories last forever. It's true what they say — music doesn't have an expiry date.
With a concept as abstract as time, there's very little that can do justice in portraying it. Reminiscence is an art, and there's no better way to reminisce time than through the art of